Personal relationships, exceptional service, and elegant design are the cornerstones of our ethos here at Darlene Janeiro Design Group.
Private Label Living is what we are about. A design experience that exudes a personalized, sophisticated, relaxing touch amid the whirlwind often associated with renovating. Darlene Janeiro Design guides its clients effortlessly through the entire process from plan creation to move-in.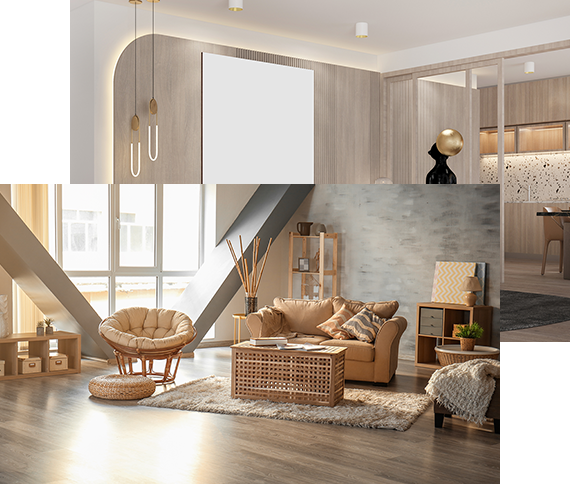 What We Do
We offer a range of design services including home remodelling and renovation, condo refurbishments, and commercial design projects. From conceptualization to fruition, our team of designers will work with you to facilitate a personalized experience and create an exquisite custom space for you to enjoy. We help make the house yours through thoughtful planning and outstanding execution. It is your space to personify peace, love, safety and happiness. We always ask "what makes you happy?" and we create from there. In addition to our design services, we also welcome you to visit our retail space, which is located in Downtown Oakville at 92A Dunn Street. Here you will find a beautifully curated selection of décor items and furniture. We offer our clients a myriad of choices such as wide-ranging price points, unlimited customization, and incorporating the five senses into our design aesthetics.